Let's start with the foundation.
Who is God and why is the Bible VITAL for our lives?
In the beginning of creation,
God said:
"Let Us make man (mankind) in Our image."  (Genesis 1:26)
Notice that "Us" and "Our" are each capitalized.
The reason for this is that these words are pronouns.
They are NAMES.
Have you ever heard of the term "Trinity?"
  "Tri" means 3; as a tricycle has 3 wheels.
God is 3 in 1.
"Hear O Israel:  the Lord our God, the Lord is one!"  (Deuteronomy 6:4)
There is only ONE GOD, but there are 3 that make up the 1.
1x1x1=1
God the Father, God the Son and God the Holy Spirit.
It is easy to relate to this when we realize that we are made in God's image and we are also 3 in 1.
"So God created man in His own image; in the image of God He created him; male and female He created them."  (Genesis 1:27)
We have a soul… with a spirit… in a body!
 "For there are three that testify in heaven:  the Father, the Word, and the Holy Spirit; and these three are ONE." (1 John 5:7)
Jesus is the WORD.
"In the beginning was the Word and the Word was with God and the Word was God." (John 1:1)
The Word of God, who is Jesus, came to earth.
"The Word became flesh and dwelt among us." (John 1:14)
It gives my heart and soul pure joy as I embrace the reality that the Bible, God's Word to us, actually is Jesus Christ the Lord!!
Jesus says, "I am the bread of life" (John 6:35)
Jesus is our sustenance!
He keeps us alive, spiritually!
Having fasted before, I know what it is like to go without food.
 Also, as a nurse, I am acutely aware of the fact that our bodies will die if we do not feed them.
"It is written, 'man shall not live by bread alone, but by every word that proceeds form the mouth of God'."  (Matthew 4:4)
 Jesus said, "I am the light of the world.  He who follows Me will not walk in darkness, but have the light of life." (John 8: 12)
"Your Word is a lamp to my feet and a light to my path." (Psalm 119:105)
The entire Bible has been written by inspiration of God Himself:
"All Scripture is given by inspiration of God, and is profitable for doctrine (teaching), for rebuking (express sharp disapproval,) for correction, for instruction in righteousness, that the servant of God may be complete, thoroughly equipped for every good work."  (2 Timothy 3:16)
Bible prophesies, to this very day, are recorded as 100% accurate!
This is ASTOUNDING!!
That shows all of us that God's Word is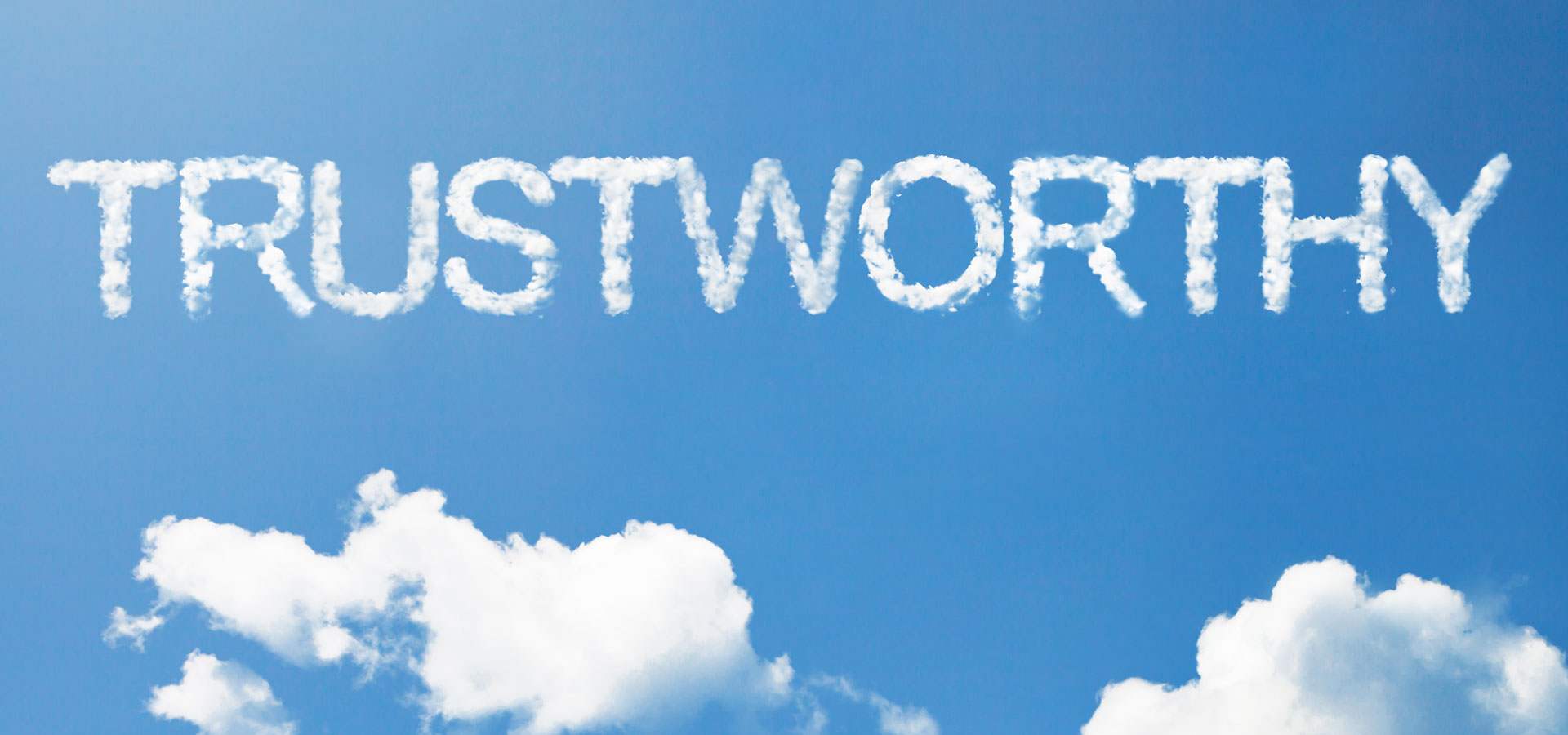 Now that we have seen who God is and why His Word is Vital for our lives, let's re-cap the Gospel (the GOOD News.)
The gospel is my Good News and YOUR Good News!
Think about getting good news.
 The news is GOOD because it makes things better, right?
  Well, we have to be aware of what the BAD news is, so that we can fully recognize how good the GOOD NEWS is.
So here is the BAD NEWS:
"All have sinned and fall short of the glory of God." (Romans 3:23).
Remember, we ALL miss the Bulls eye!
"The payment for sin is death." (Romans 6:23)
 *eternal separation from God in hell*
That is horrifically BAD news!
~Now, the GOOD NEWS is exciting!!~
Jesus said, "I am the way, the truth and the life; no one comes to the Father except through Me." (John 14:6)
"God so loved the world that He gave His one and only Son, that whoever believes in Him will not die (the second death in hell) but have eternal life."  (John 3:16)
"Jesus was handed over to die because of our sins and was raised to life to make us right with God."  (Romans 4:25)
"If you confess (say) with your mouth that Jesus is Lord and believe in your heart that God raised Him from the dead, you will be saved.  For it is with your heart that you believe and are made right with God, and it is with your mouth that you profess (say) your faith and are saved."  (Romans 10:9, 10)
We are saved from eternal separation from God.
We are saved from going to hell!
 We owe a debt that WE cannot pay.
  Trying to "do better" doesn't work in God's plan for humanity.
  "Our righteousness is as filthy rags." (Isaiah 64:6).
    In our own efforts, it is impossible to be in right standing with a Holy God.
There had to be a PERFECT sacrifice given to provide a path for mankind to stand before our Holy Creator.
In the law of the Old Testament, we see that the Jewish people (Israelite's) had to sacrifice a spotless lamb, yearly, in order to have their sins forgiven.  (Exodus 12:5)
Jesus said, "I did not come to abolish the law, but to fulfill it." (Matthew 5:17)
When John the Baptist saw Jesus, he said, "The Lamb of God Who takes away the sins of the world."  (John 1:29)
Jesus is the FINAL sacrificial Lamb!
 JESUS, The Lamb of God, was crucified by the predestined plan of God, to die as PAYMENT for OUR sins!!!
~THIS IS THE STARTING POINT OF CHRISTIANITY~
I remember the first time that I heard the gospel.
I remember what my very first authentic prayer was.
I prayed, "God, if you are real, let me know."
He answered me on the inside!
I didn't realize what it was at the time, but now I know that it was God's Holy Spirit that was moving on the inside of me.
It is not something that can be put into words, but I simply had a "knowing" inside that God was
 ~REAL!!!~
The next day, after I prayed that prayer, was Resurrection Sunday.
The only person that I knew who went to church was my best friend's mom.  I asked her if I could go to church with her.  At church, the Pastor was telling the Gospel story.  I knew that I wanted to be right with God.  I knew that I was sinful and that I needed a Savior.  I began talking to God as I was sobbing!  I asked Jesus to forgive me for all of my sins, to be my Savior and I surrendered my whole life to Him that day!!
  BEST DECISION EVER!!!!!!!
It is amazing to know that you will not be eternally separated from God, but that you will spend eternity with your Loving Creator!
So this life now becomes THE MOST EXCITING ADVENTURE EVER because you realize that you are now an active participant with the God of all creation!
As we begin to grow through reading God's Word, our character changes!
As a tree becomes mature, it begins to produce fruit.
 The fruit of God's Spirit grows in us as we mature through His Word!
 "The fruit of the Spirit is Love, joy, peace, patience, kindness, goodness, faithfulness, gentleness and self control."  (Galatians 5:22,23)
God changes us from the INSIDE OUT!!
~IT IS SO WONDERFULLY AMAZING!~
As stated above, in the Old Testament, the Jewish people had to sacrifice a spotless lamb for the forgiveness of the sins of the people.
This was God's "covenant" with people in the Old Testament.
(Covenant means:  Promise, Pledge, Commitment, Guarantee, Contract, Agreement)
 The sacrifice of the lamb was done at the Tabernacle as it is written in the book of Exodus.
The Tabernacle consisted of the outer courtyard, the inner courtyard, the Holy Place and then the Holy of Holies where the very presence of God dwelt at that time.
As Christians, we are living in the "covenant" of the New Testament.
Remember, covenant means:  Promise, Pledge, Commitment, Guarantee, Contract, Agreement.
Jesus changed EVERYTHING!!!
HE was the fulfillment of the Old Covenant!
What the Old Covenant portrayed…JESUS WAS AND IS!
In the Old Testament Tabernacle, there was an enormous curtain that separated the Holy Place from the Holy of Holies.
After the Tabernacle, there have been 2 temples built on the temple mount in Jerusalem.
The 1st temple was built by King Solomon and the 2nd temple was built by King Cyrus.
These 2 temples were built for the Lord in the same format as the Tabernacle was.
The second temple was on the temple mount in Jerusalem when Jesus was crucified on the cross.
THE CURTAIN (VAIL) IN THE TEMPLE WAS TORN THE VERY MOMENT THAT JESUS DIED ON THE CROSS!!
Jesus said, "It is finished" (John 19:30).
  "And He gave up His Spirit.  Then, the curtain of the temple was torn in two from top to bottom" (Matthew 27:50,51)
OH MY GOSH!!
  Do you realize what that means???
It means that we have been given the PRICELESS PRIVILEGE of talking to God Almighty directly because of the sacrificial death of Jesus Christ, the FINAL Lamb of God!
This is SO AMAZING!!!!
"Let us come boldly to the throne of grace, that we may obtain mercy and find grace to help in time of need."  (Hebrews 4:16)
Have you heard the term "born again?"
The term "born again" came from JESUS. 
 Jesus said:
"Most assuredly, I say to you, unless one is born again, he cannot see the kingdom of God."  (John 3:3)
  "That which is born of the flesh (natural human birth) is flesh, and that which is born of the Spirit (God's Holy Spirit,) is spirit.  Do not marvel that I said to you, 'You must be born again.'"  (John 3:6,7)
"If anyone is in Christ, he is a new creation; old things have passed away; behold, all things have become new."  (2 Corinthians 5:17)
We are…
When we accept Jesus as our Savior for our sins;  God's Holy Spirit comes inside of US!!!
Just like a new born baby takes his first breath to life, the same happens when the Holy Spirit gives us NEW LIFE.
 WE BECOME THE TEMPLE OF GOD!!!
The Spirit of the living God is living inside of us!!!
"Do you not know that your body is the temple of the Holy Spirit?"  (1 Corinthians 6:19)
 It is truly mind blowing to try to comprehend the reality that God's Holy Spirit lives inside of us when we surrender our lives to Him!
Our spirit is made new instantly!
Then, as we fully surrender our heart and soul, step by step, God changes all of that too!!
We are changed from the inside out.
 I remember when I surrendered my life to Jesus.
There were some habits and an ungodly relationship that I knew I needed to let go of.
God does not condemn us, but THANK GOD that His Holy Spirit Convicts us!
When the Holy Spirit convicts us of our sin, we become uncomfortable.
THIS IS SUCH A GOOD THING!!
 That uncomfortable feeling is revealing our sin to us for the purpose of causing us to "let go" of the ungodly things or habits in our lives.
As we yield to the Holy Spirits conviction, we are empowered to fully surrender ALL parts of our lives to the Lord!
"There is therefore now no condemnation to those who are in Christ Jesus, who do not walk according to the flesh (our sinful human nature), but according to the Spirit.  (Romans 8:1)
Jesus said, "I will send Him to you. (The Holy Spirit)  And when He has come, He will convict the world of sin, and of righteousness" (John 16:7,8)
After I started following Jesus, He walked with me every step of the way!
AND HE WILL DO THE SAME FOR "YOU" too!
There are MANY AMAZING things that happened as God walked me out of my old lifestyle that was centered around the things of this world system.
As a new disciple (learner-follower of Jesus Christ), I started reading God's Word, (The Bible.)
This was renewing my mind to begin to think like Jesus.
"Do not be conformed to this world:  but be transformed by the renewing of your mind, that you may prove what is that good and acceptable and perfect will of God."  (Romans 12:2)
"As NEWBORN babes, desire the pure milk of the Word, that you may grow by It."  (1 Peter 2:2)
Just like you feed an infant milk, so he can grow, you do the same for your spirit.
As you feed your spirit God's Word, your spirit will grow!
"Your Word I have hidden in my heart, that I might not sin against You."  (Psalm 119:11)
We are to sow (plant) the seed of God's Word in our hearts.  🙂
Jesus explains His parable in Mark Chapter 4 that the Word of God is also the seed that is planted inside of us!
"The sower sows the Word."  (Mark 4:14)
When we learn things that are practical, we don't start at step 10.
  We start at step 1.
With math, for example, we start with addition/subtraction first.
After we learn addition/subtraction, we then learn multiplication/division; then algebra/geometry.
Once that foundation is laid, we are able to have understanding of calculus.
The same is true with our spiritual growth in God.
After we are Born Again by God's Holy Spirit, we must have the Word of God to grow.
This is milk to us as newborns.
Remember, "As newborn babes, desire the sincere milk of the Word, that you may grow by it."  (1 Peter 2:2)
After milk, comes solid food.
Growing in God (His Word) is the same as growing in a relationship.
The more time that you spend with God in His Word, the more that your spirit will grow/mature.
The opposite is just as true.  🙁
  If you neglect to feed your spirit, you will become weak in the faith and you will not grow and you will not become mature as a Christian.
The scripture below is the Apostle Paul speaking to the immature Christians in the city of Corinth:
"I, brethren, could not speak to you as to spiritual people, but as to carnal (worldly) as to babes in Christ.  I fed you with milk and not with solid food; for until now you were not able to receive it."  (1 Corinthians 3: 1,2)
DON'T LET THAT HAPPEN TO YOU!
Start reading Gods Word and continue so that you will mature as a follower of Jesus Christ.
So, to start or re-start your new life…
ASK GOD TO FORGIVE YOU FOR YOUR SINS, ACCEPT JESUS AS YOUR SAVIOR FROM YOUR SINS, MAKE HIM THE LORD OF YOUR LIFE AND START FEEDING YOUR SPIRIT WITH
THE WORD OF GOD.
I have been a Bible reading follower of Jesus for over 30 years now.
I have researched and believe that the King James Bible is the most accurate translation of the original languages.
I always recommend that people get the King James Bible or the New King James Bible.
The New King James Bible predominately differs from the King James Bible in that it exchanges the Old English words of the King James Bible for the English words that we speak today.
For example, it removes the "thee's" and "thou's" with "you."
If you are not able to get a Bible right away, download the free app:  Bible Gateway.
CLICK ON LINK BELOW:
You can set the Bible Version on the King James (KJV) or New King James Version (NKJV.)
I HIGHLY CAUTION PEOPLE against the NIV (New International Version.)
I do refer to the NIV at times to see synonymous wording that can help with easier understanding for new believers.
HOWEVER…
I DO NOT recommend using the NIV as your sole Bible because of how there have been words, sentences and ENTIRE verses taken out.
Below is a link that gives a VERY SMALL example of the changes to the NIV.
http://www.nowtheendbegins.com/pages/KJV/the-kjv-versus-the-niv.htm
Plus, the more recent NIV Bibles are even making more changes to accommodate the changes in our ungodly world!
The other thing that I tell newborn believers is to start reading in the Gospel of John in the New Testament.
The Gospel of John takes us through the birth, ministry, crucifixion and resurrection of Jesus!
Then read the other gospels (Matthew, Mark and Luke) and then continue reading through the New Testament.
  After you have read the New Testament, then the Old Testament will be more clearly understood.
Also, it is SO VERY important to keep your focus on God!
Satan is the enemy of our souls!
He wants to trip you up and keep you from God's Word!
He knows that you will grow spiritually STRONG if you continue reading God's Word!
Another way to keep your focus on God is to spend time with other Christians who are strong in their Christian faith.
Christians who are strong the their Christian faith will know God's Word.
They will also be able to tell you about how they let go of the things of this world.
They will be able to tell you how their old life is gone and how they live their new life in Christ.
One of the things they will tell you is that they love to worship God.
There are many ways to worship God.
One way is through song.
Start worshipping God with Christ-centered Christian music.
You can get Christian CD's, listen on you tube or listen to a Christian radio station.
There is KFLR (Family Life Radio) in the Phoenix area, on 90.3 FM
This radio station has a great website to help you stay focused on the Lord and to help you grow in your Christian faith!
 Family Life Radio:  http://www.myflr.org/
Not only will you hear Christ-centered Christian music on this station, but you will also hear some really great stories of what God is doing in other people's lives.
It is very inspiring, comforting and faith building to hear others tell their real life experiences.
You can also call the prayer line for prayer.
KLFR prayer request line:  1-888-907-7729
Last, but certainly not least…
Jesus will baptize you in the Holy Spirit so that you will have boldness to tell others about Him!  🙂
Following Jesus and KNOWING HIM more and more every day will ABSOLUTELY OVERWHELM you with AMAZEMENT of who God is and you will have JOY like you never knew existed!
~GOD BLESS YOU~